Adventure of the Seas - Initial plans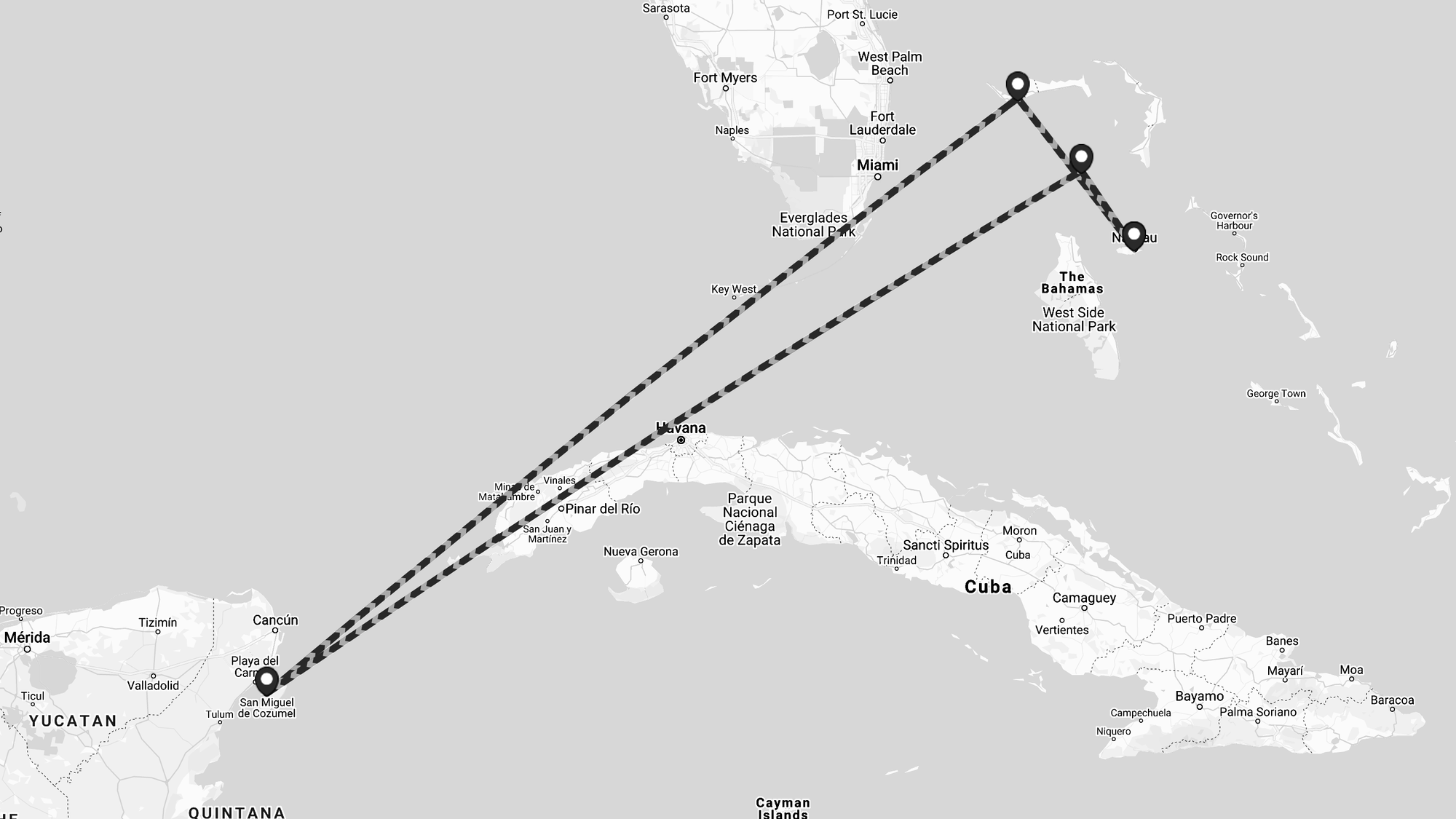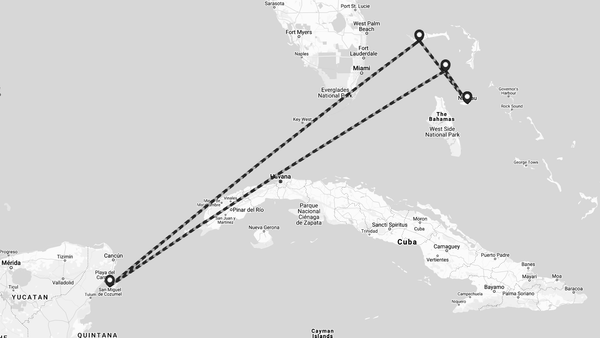 Planning has begun! This won't be my most active cruise excusion wise, two of the ports aren't offering much that interests me so I'll likely stay on the ship if we're not able to get off to walk around on our own, and this will be a partly working vacation so that'll take up some of my time.  Our itinerary is: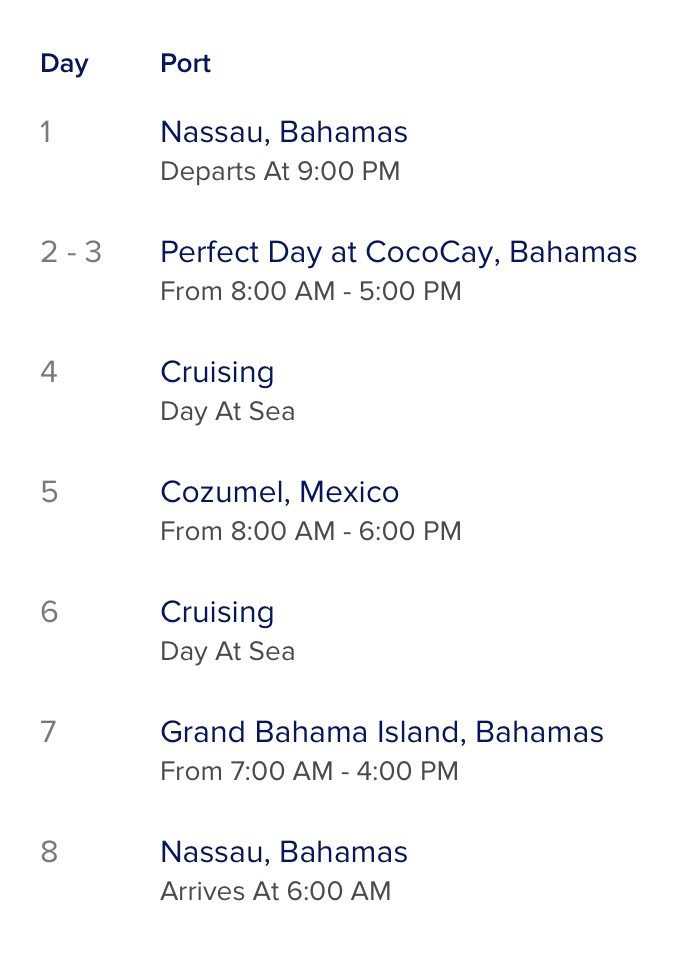 I'll be doing something I've never done and don't usually recommend doing...flying in the day of a cruise.  This time though, it made the most sense for me.  Partly due to finances, I've got a lot of cruises planned at the moment so being able to save the $300 it'd cost for a hotel for the night means that's more that I can put towards another one.  The other part is, I'm using Royals Air2Sea program, so they guarantee that I'll get there on time or they'll get me to the ship at it's next port.  With the ship not leaving until 9PM and my flight arriving in the Bahamas at 10:10AM, I'm fairly confident that I'll be ok.  Added bonus, since Air2Sea is subsidizing flight cost I was able to ugprade to first/business class for the same as booking economy direct.
Instead of booking the transfer from Air2Sea from the airport to the cruise port, I'm either going to grab a cab or book a tour of the island that'll pick me up and drop me off where I need to go.  I've looked into a few options for tours but I'll make my final decision based on boarding times and reports from how the first few sailings go.  I do have a day pass booked at the Hilton next to the port so I can always just go and have a beach day, lunch, and a few drinks before jumping on board.
Everything else I've booked so far (69 days out) is either on ship or at CocoCay.  I've got the UDP for speciaty dining every day and the UBP for my beverage needs. On CocoCay I plan on doing the Helium balloon ride so I can get some (hopefully) great pictures of the island overall, and as of now, Coco Beach Club booked for both days.  I'm a little undecided on the beach club, with only one ship there and it being half full, is it worth it?  Maybe I'll take one day and do some snorkling or check out the water park instead.  I'll make the decision closer to cruise time, I'll likely keep one day though just to check it out before coming back when it might be busier.
Outside of that though, nothing is planned yet. Not sure which resturants I'll want to eat at, but with only three it should be a pretty easy choice.  Entertainment hasn't been announced, and we'll likely only find out about onboard activities once we're actually on board, I'll keep my eye out for any cocktail classes for sure though.  I do want to get a mani-pedi on embarkation day, but until I know when boarding is I'll hold off on booking that.  
With an abundance of vloggers/bloggers on the first couple sailings for the Adventure I'm looking forward to getting that advance preview of what's to come.  Chances are good though for this first cruise back things will be kept pretty casual on my side.  Knowing I've got some work that I'll have to be doing means I'll probably make most decisions spur of the moment, keeps life interesting!