Adventure of the Seas - Last days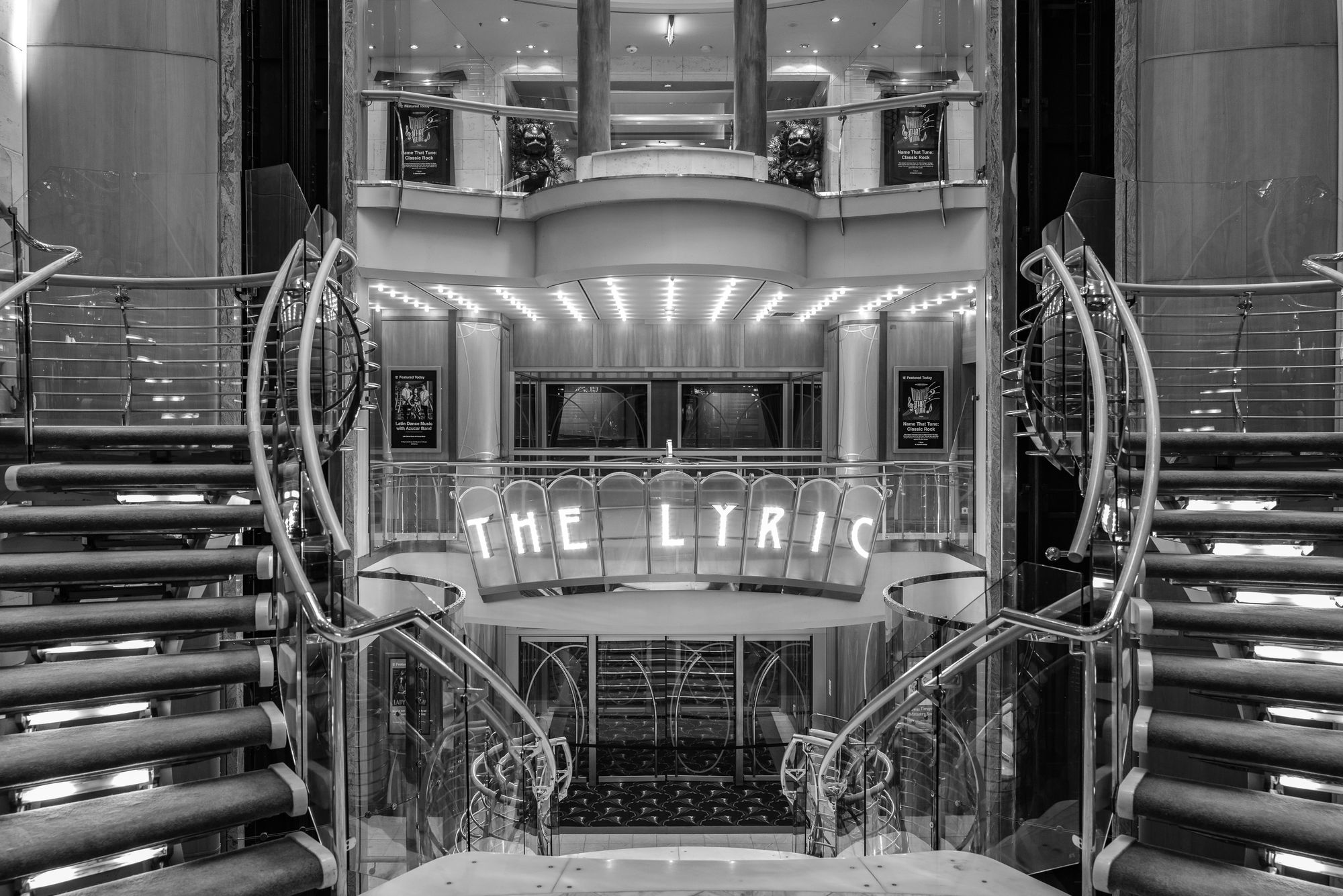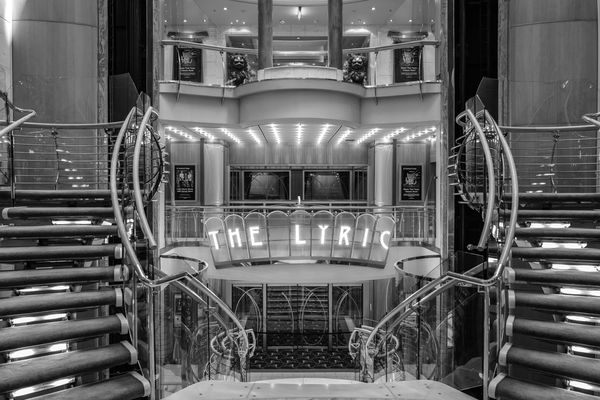 I should probably finish this before I head back in less than two weeks.... Ok, so it's taken awhile to get to the end of the trip but it's been a busy month since I moved :)
This part won't be very long though, after CocoCay I didn't get off the ship again until it was time to leave.  I'd tentatively had the Cozumel Bar Hop planned for the 6th day but when I woke up I just wasn't in the mood...and it was hot as balls.  Not weather I wanted to do bar hopping in with sugary shots!  
That's jumping a touch ahead though, first we have to do the "Sushi and Sake" lunch at Izumi.  Now this is something I'd been seeing in the cruise planner since everything shut down and I'd been itching to try it.  I love sushi and sake isn't too bad either.  I wasn't sure if it'd be worth the cost (spoiler, it is) but I was going to try it anyways!
Unfortunately I devoured my favorite course, the yellowtail jalapeño carpaccio before I remembered to take a picture of it, next time!  This is one of those meals I can HIGHLY recommend if you have any interest in sushi and sake.  Not only was the meal itself delicious but the sake options were fantastic.  The cocktail "She's a Geisha" was delightfully light, fruity, and just absolutely delicious.  Luckily the pub was able to make it so I may have indulged in a few over the rest of the cruise.  The "Perfect Snow Sake" was my favorite sake too.  While it seemed to be the least popular of any of them based on people's reactions (highest alcohol content by far) I thought after the first couple sips it started tasting like a milkshake.  Probably the sweetness of the rice combined with the thickness of the sake itself.  Whatever the case, I'm not sure I'd want to drink a full bottle of it myself, but I'd for sure have a few glasses with a meal.
Sadly, this pretty much ends the trip report.  The last few days of the cruise were spend reading, drinking, hanging out with people I met, enjoying good music, and assorted debauchery.  Overall just exactly what I needed after a year and a half without a vacation or any time away really.  
So I'll leave this post with the last of the photos I have and an overall impression of the cruise.
So worth it.  I mean across the board it was a great experience and I'm glad I was able to get on board while COVID protocols were minimal (they're getting somewhat more intrusive with Delta surging so bad) and with a ship that was less than a third full.  A few thoughts on good/bad things though:
On the good side:
Service was incredible across the board.  I don't think I met anyone that was just "nice".  No waits for anything, everyone remembered your name and often had your drink ready before you got there.
Food was great, friend of mine ended booking too, so out of respect for her tastes did mostly Chops and Giovanni's for dinner but both places were better than I remembered.
Ice show was amazing
Lack of crowds was a unique experience.  Not sure I'll ever have a chance to be on a ship that empty again.  I was a little worried that being so empty it wouldn't really feel like a cruise, but most of the experience was still there...and in a lot of ways better.
DBP was the right choice.  By a good margin.  My new loves are espresso martini's and "She's a Geisha".
Sushi and Sake lunch.  I'd seen this as an option sometime last year and have been wanting to try it since then.  So worth it.  I was stuffed when I left but the food and the pairings were fantastic.  Well worth it if you like either.
Coco Beach Club - Love it there, beautiful area, great food, fantastic staff.  Wouldn't mind trying a cabana at some point either, those looked fun.
No chair hogs! Didn't matter when you went, you could get a seat pretty much anywhere anytime and enjoy.
Not as good
UDP - So. Much. Food.  I prefer to eat smaller meals through the day when I'm actively doing anything.  Here they just insisted on bringing so much, even sending back plates half eaten it was a struggle.  Not to mention with only a few restaurants on board I was struggling to find anything that sounded good by the end of the week.  First world problems.  I don't think I'll do the UDP again unless it's on a ship with more choices or if I'm going to be dining by myself so I can just grab a roll or two at Izumi when I want.
Not much in the way of activities.  Not really an issue since they're not a main focus for me, but it's nice to have the option.
Not being able to sit at the bar in most bars was strange, while I'm glad they allowed it at the blue moon, I'm hopeful it'll come back to the others as well.
Internet was a little iffy, I hope they upgrade it on the rest of the ships at some point too.
Overall, I wish I'd gone in June so I could have justified a back to back, it was just a great time and an incredible/unique experience that I'd glad I got to do.  It was the perfect first cruise back for me.