Holiday Escape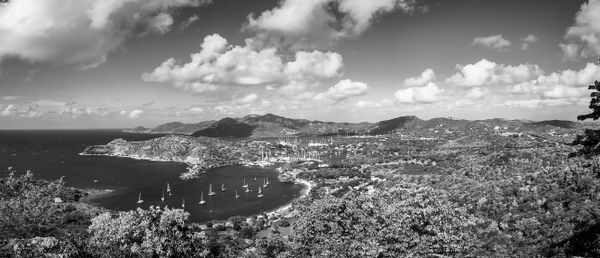 This will be a mostly pictorial post, I'm not going to spend much time discussing this cruise.  There were some fantastic parts to be sure and overall I really enjoyed this trip, however given the port intensive nature of it and the state of the world with omicon, there were some limitations.  The biggest downside was that so many of the ports we visited were locked down to only ship based excursions and there was just a limited selection of those available.  Few options to just get off and explore the islands on your own.
The flight into Barbados was relatively uneventful, with the exception of someone trying to run off both flights because they forgot their luggage.... Luckily the flight attendants caught both of them before they escaped and forced everyone to disembark.  Once we landed in Barbados it was a quick trip through immigration, since I had all the paperwork done in advance and saved in screenshots on my phone and the BMISafe app completed I just breezed through never stopping until we got to luggage collection.  Quick taxi to the hotel and unfortunately there wasn't much time to explore before curfew.
The next morning I managed to get up a bit early and take a walk down by the boardwalk to see the ocean before grabbing a taxi to port for checkin.  Seamless process there, I was on board before 1pm and exploring the ship.
This was a unique cruise for me, 14 days with only 1 seaday and visiting a total of 8 different islands (including Barbados).  Had the opportunity to meet a lot of fantastic people, both other guests and crew.  The time on the islands was a little more curated than I typically enjoy though.
Oh no some color pictures from my phone slipped in here!
A double rainbow, the first week saw a lot of rainbows actually, nicely offsetting the amount of rain we got that week!
Never underestimate that the best camera is the one you have on you, some of my favorite photos this trip were taken with my phone instead of the real camera..
One of my favorite photos this trip
The Explorer of the Seas here actually had to get all of its passengers back early and leave after they reported covid cases on board in excess of what the port allowed.