Adventure of the Seas - It begins!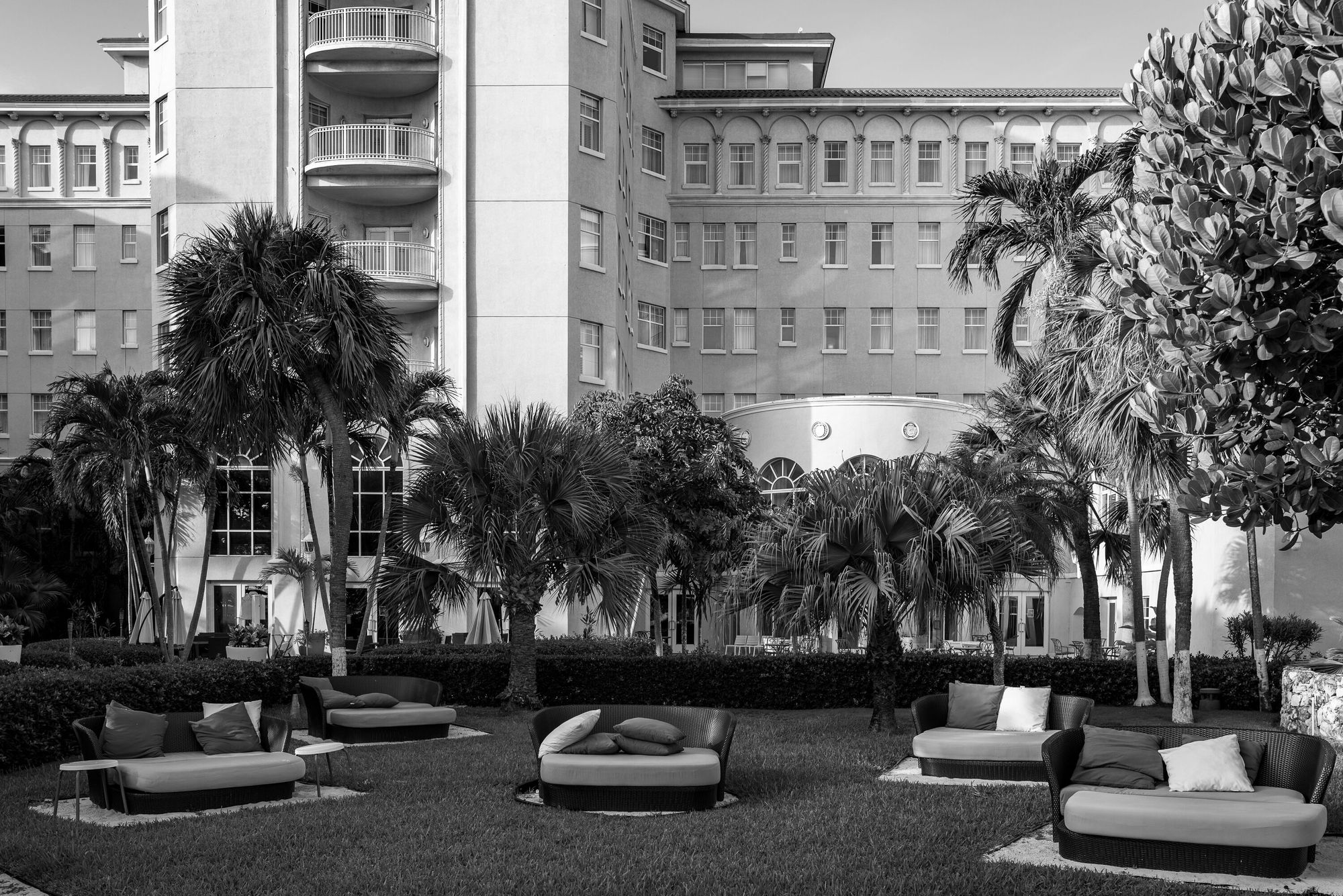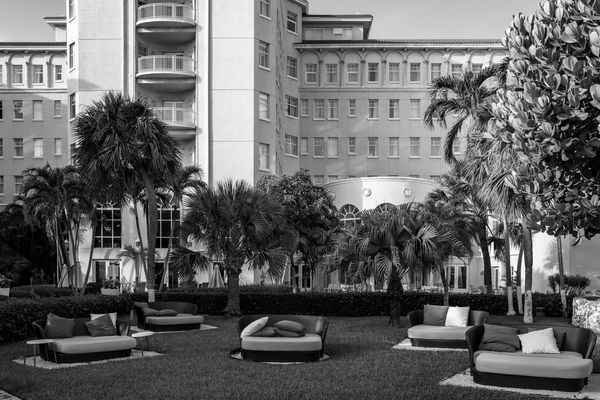 Ahhh, nothing like writing your entire post an accidentally deleting it.  Oh well, to start anew and make it a bit more concise!
If you haven't seen it, the intro to this cruise is here.  There are some changes to the schedule since then, we're doing Freeport on day 2, CocoCay on 2/3, and Cozumel on day 5 now.  I actually prefer this since I like a seaday as the last day almost always.  
Well, flying in the day of wasn't really thrilling me, and seeing some of the disasters on the July 3rd sailing... Lets just say I saw multiple reports of people being in transit for 24-48 hours before finally getting to the ship.  Between a surge over a holiday week and AA canceling flights due to not having enough pilots and crew, it was a recipe for disaster.  Add to that hearing that people were having trouble checking in through the app for the flight and there's no way I was comfortable.  The ticket counter opens at 4:15 AM and my flight was at 5:03 AM, I'm crazy, just not that crazy.
To keep my mind at ease, I decided to switch my flight to come in a day early instead.  Alas, Air2Sea had other thoughts, they couldn't switch me to coming in earlier unless I'd give up my first class tickets and pay more.  Yeah...not happening.  Luckily, I had a ton of credits from Delta for canceled trips last year, decided to use some of them up and book a one way ticket to Nassau.  After verifying that I could skip the flight down on AA without having my return flight canceled I booked it on Delta.  Thanks to a good deal on both flights I wasn't out much more than if I'd booked it a day early originally.
Now for the hotel!  Some places in the Bahamas won't let you stay less than two days, luckily I was able to find the British Colonial Hilton in Nassau, they had rooms available for one night AND they're the check-in location for the cruise.  Couldn't have asked for anywhere better, beautiful hotel and an easy morning before getting on board.
Arrangements made, now to pack!  Packing's pretty easy though, I keep my toiletries/etc always packed so I just need to add clothes/shoes and toss paperwork/electronics/etc into my messenger bag.  I probably spent more time figuring out what to load onto my kindle than I did anything else.
I do have to say, I love my minimal trip luggage, it's a combo of a small duffle bag from Rustic Town for clothes/shoes/toiletries, and an Ona Brixton for electronics/paperwork/etc.  Small and light enough to take as carry on when I need to move quick and rugged enough to check the duffle if I don't feel like hauling it through the airport.  Not much of a picture, but here's the totality of my packing, I was killing time at the airport after the cruise looking at trips to Cuba when I took it.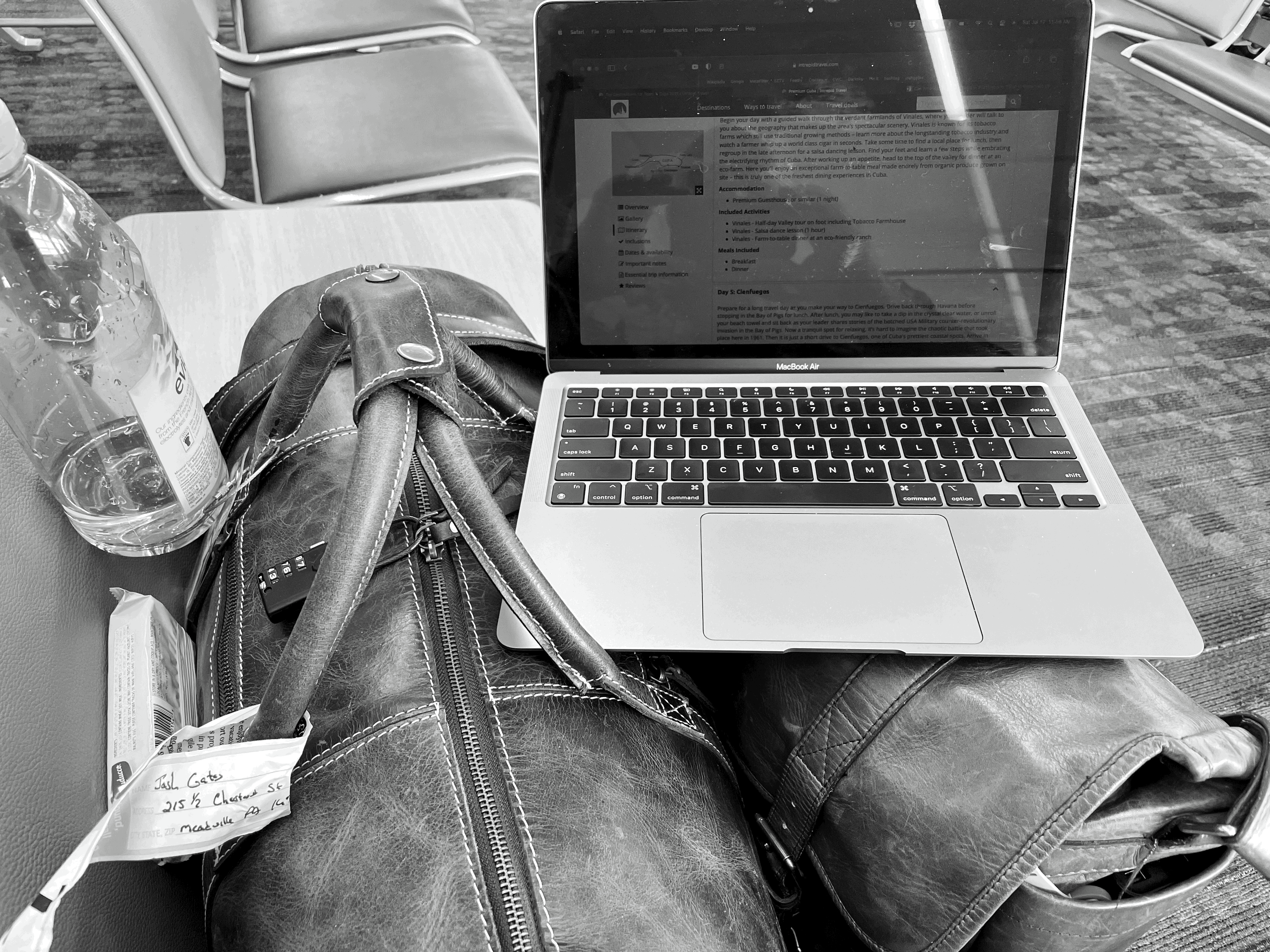 As long as I leave formal wear and don't mind only taking one pair of shoes (plus the sandals I was wearing) it's fine!  In December I might pack a little more, but that's mostly because some of the excursions I'm looking at require hiking shoes / attire.  I'll need more space then.
Let's double check everything I need.  Bahamas Health Visa - Check.  Negative PCR test - Check.  Passport - Check.  Prepaid parking - Check. Hotel reservations - Check.  Printed and digital copies of everything - Check.
Delta flight out is at 6AM, connecting in JFK, landing in Nassau at 12:10.  Sounds great to me, I'll be able to have a relaxing evening in Nassau and some time in the morning to explore a bit before jumping on board!  Downside is it means leaving my place around 2am to get to the airport for the flight.  Since I couldn't check in online I wanted to be one of the first in line when the ticket counter opened at 4:15, just in case we had any issues.
Ended up going smoothly though, it's like everything lined up to give me the perfect trip.  Left my place at 2, no traffic at all, dropped off my car at 3:40, was at the airport by 4AM and third in line.  Sped right though, got checked in, checked my bag since I didn't feel like carrying it though JFK when I had to switch terminals, and the TSA opened the lanes as I was going down the escalator.  Walked right through with TSA Precheck, about a 15 second stop to check my id and boarding pass and that's it.  Had a bit of extra time before the flight would start boarding so I took a few min to check out my favorite part of Pittsburgh Airport
Yup, a dinosaur skeleton.  There's actually a small exhibit there in conjunction with the Carnegie Museum of Natural History.  Little bit of time to enjoy that is the right way to start any vacation.  Well, a gin and tonic is the right way to start any vacation but the bars here are closed at 4am.  Hrmph.
Smooth flight, just a short jaunt over to JFK.  I hate how JFK's terminals are setup, taking a bus between terminals just annoys me for some reason.  Oh well.  One thing I did notice, there's no semblance of social distancing in airports.
And that's probably one of the less crowded areas.  I was spoiled by the Bahamas the cruise itself in comparison.  It is what it is, I'm vaccinated and on my way to vacation, nothing's going to spoil my mood today!
Boarding the flight was easy, if you're flying into the Bahamas though, take a pen.  There's an entry form you need to fill out that they give you on the plane and pens are in short supply.  Pretty sure I napped after I filled it out, all I remember was filling it out, getting a drink real quick, and then waking up to landing preparations.  Great flight!
Landed and out of the plan a little after noon and was at the hotel by 1:30.  About half that time was just taken up by going through immigration, well, waiting in line to go through immigration.  I must have come at just the wrong time because it looked like 3-4 planes had landed and everyone was trying to get processed.  For the amount of people, it actually went pretty well.  After that just grabbed a taxi, got some recommendations for places to hit up for dinner, and went to the hotel.
Quick checkin, I'd requested an early checkin which they were able to accommodate and I went right up to grab a quick shower to try and wake myself up some...and just feel a little fresher after a morning in airports and planes.  
I did not do much after that.  Pretty much spent the afternoon/evening at the pool bar reading and enjoying the views, went in around 7 to meet up with a few people from the roll call.. Yeah, didn't do that one right, didn't find any of them.  Course a day or so later when we met on the ship we realized we actually all saw each other, just didn't realize it.  Still, met a few interesting people who I kept running into all week on the ship and had a great time.
And that's where the story of the pre cruise travel ends for the most part.  I did get up around 6 the next morning to see the ship, take some morning pictures of the hotel and to get out and walk around a bit, but I didn't take my camera on the exploration of Nassau downtown.  It's a beautiful area, but it was also somewhat sad.  When I've been there before it's bustling, shops open, people everywhere.  The morning before the cruise...a few shops open, almost everything was closed though, a few people were out walking around but it was kind of dead.  I guess it's to be expected too, it was the Bahamas Independence Day and likely people were also getting ready for those celebrations.
Sometimes it's good to just walk around and absorb the feel of a place instead of always taking photos, this morning felt like one of those.
Well, I'll get to the cruise itself next post, but for now, some pictures :)
Just a beautiful hotel, I actually regret not coming in two days early to spend a bit more time here.  Maybe next time :)