2023 - Norwegian Escape - New England and Canada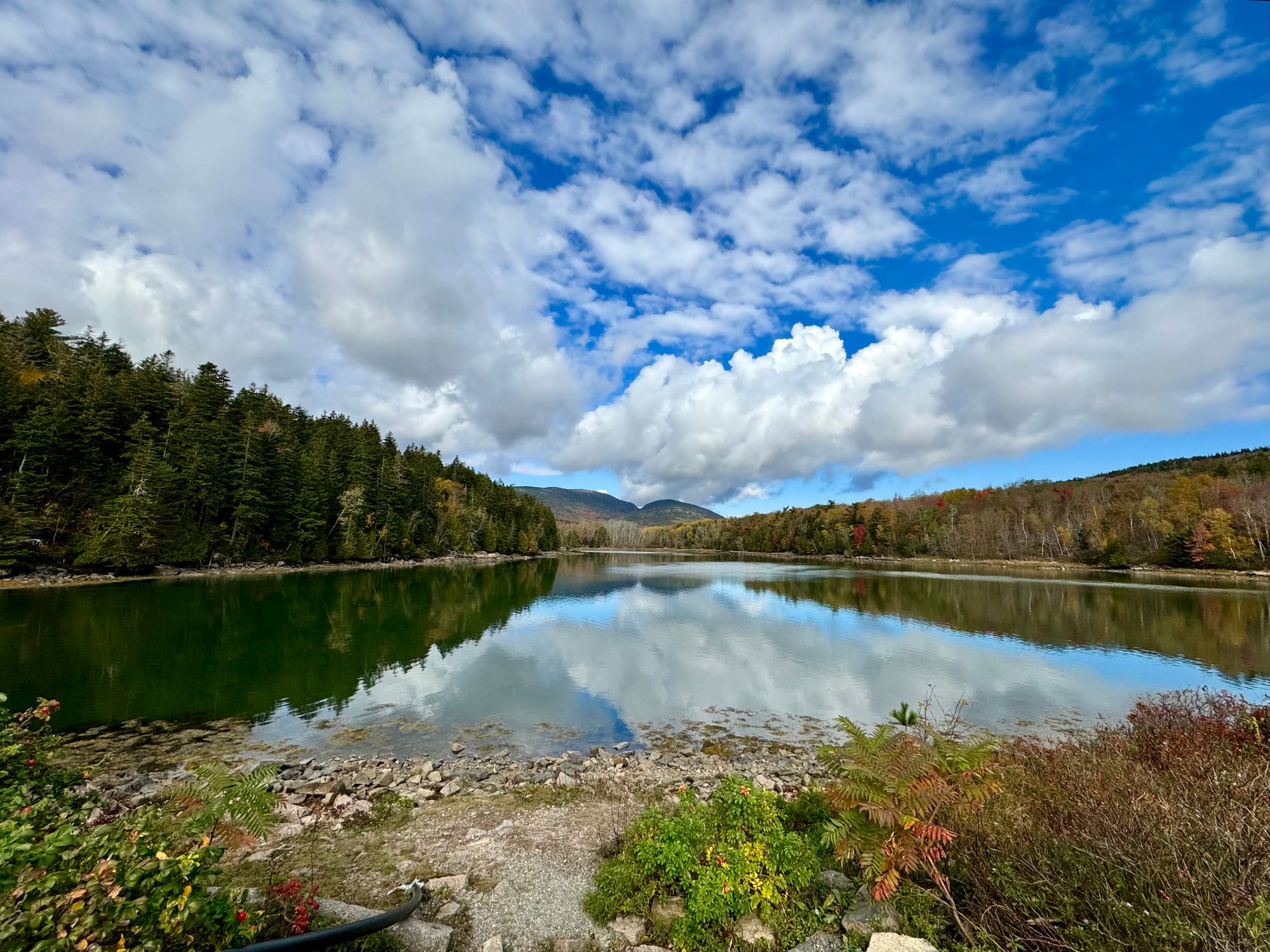 2023 - Norwegian Escape - New England and Canada
A brief pause in Antarctica planning took me on a cruise out of New York to New England and Canada for a week of relaxation and exploration. This was booked last minute for me, only a month from sail date. I've never done a cold(er) weather cruise, and never one that stays in the US and Canada, until now, I've almost exclusively done the Caribbean.
Being honest though, nothing in the Caribbean has been thrilling for me in the last few years. I can remember the first cruise post COVID shutdown on the Adventure of the Seas and how much fun it was to get out of the US and enjoy a holiday, to be on a cruise again. Since then though I've been finding them mostly lackluster. Enjoyable to be sure, but more geared towards relaxation than places to get excited about.
Luckily that changed with this one, all new ports to me and ones that I was interested in exploring. The itinerary on this one was pretty simple:
October 15 - NYC
October 16 - Newport, RI
October 17 - Portland, MI
October 18 - Bar Harbor, MI
October 19 - Saint John, Bay of Fundy, Canada
October 20 - Halifax, Canada
October 21 - Sea Day
October 22 - NYC
Given the time of the year and there's a few direct flights a day between CLE and NYC, I booked a flight with the same day arrival. Made sure it was the first flight out in the morning, gives me enough leeway that even if the flight is delayed or canceled I should be able to get there in time on another one. Luckily, no issues, we even arrived a bit early! Beautiful view coming into NYC and watching the sunrise over the clouds. All photos available at the Flickr Album and more will be added as I go through them.
One of the downsides to booking late is having most of the NCL based excursions booked up before I got a chance to look at them. There were around 30 left total for all the ports, and of them only a couple looked interesting, the main one being a trip to Acadia National Forest in Bar Harbor. With that booked, I decided to wing it in the other ports, either see what was in walking distance or grab a tour when I got off the ship. Ended up being the perfect plan, other than Bar Harbor I enjoyed wandering around the downtown areas for a few hours exploring on foot.
I'm not going to do a full recap of the cruise, partly because this was my fourth time on the Escape in the past year, and partly because outside of exploring the port areas I mostly spent my evenings reading or talking with people I met in various bars. I'm mostly going to share some photos and video of favorite port stops, include the Freestyle Daily's, and maybe a few reflections on the good times on board, in a somewhat chronological order.
NYC isn't my favorite port to sail out of, it's a bit chaotic, not overly well organized, and in general a PITA. This time though, I got lucky. Grabbed a taxi from the airport as soon as I landed and got to the port at roughly 9:15. Dropped my bag off at the porter and was inside waiting for security to open in minutes. The timing was perfect, I was around the 50th person in line, but by 9:30 when security opened there were close to 200 people in line behind me. Breezed right on through with the Platinum check in line and to the waiting area by 9:45. So close to the ship!
Shortly after 11 I was on the ship and making my dining reservations for the week. The one disappointment I had was not being able to log into the ships WiFi until several hours after boarding. I was hoping to make dining reservations via the app instead of waiting in line, but it worked out. Booked dinners at Bayamo, Le Bistro, La Cucina, Cagney's, and Food Republic thanks to having one dinner included with the room, 2 for being platinum, and 2 for the free at sea plus upgrade.
Now, the Free at Sea Plus upgrade is a bit controversial for some people, but for a solo traveler who enjoys the more top shelf alcohol, it's a no brainer. I'm always going to get the upgraded WiFi package and two extra speciality dining plan, so for an extra $110 for the week I can also drink my favorite gin, get bottles of water to alternate with, specialty coffee included, and not have to worry about up charges since everything I personally drink is included. I drank more than enough Monkey 47 alone to cover the cost.
All the basics taken care of, I started touring the ship to see what all was going on. Perk of being on the ship so often over the last year, I knew a good portion of the crew, it felt like coming home again after a few months away. At this point I'm way too familiar with the bar staff, the waiters at the restaurants, and even the Haven staff that are still here from the last few trips.
By now I'm sure the people that found this post looking for the Freestyle Daily's are just chomping at the bit to download them. I saved each day as a PDF, so here they are for anyone wanting to get an idea of what times restaurants and bars open, what the activities are, generally when they'll happen, theme nights, etc. I'm guilty of wanting to review them before a cruise too, hopefully these will come in handy for anyone looking for the 2024 itineraries!
Ok, that's out the way now we'll get to one of the most beautiful sail always I've ever had. Timing was perfect that we got to leave the harbor right at sunset to get a beautiful view of the city, Ellis island, and the Statue of Liberty. I took some photos and video, but it's also one of those moments that you want to just stop and enjoy. Breathe in the fresh air, have a cocktail, and enjoy the view as it changes around you.
More are available in the Flickr Album
In Bar Harbor, for a variety of reasons I opted to stay on the ship instead of get off. A beautiful area though it looks like and I'd love to explore it next time I have a chance to. Portland, I didn't use my camera for anything either really. I wasn't feeling the greatest when I got off the ship, needed to spend some time walking around to burn off the hangover. It worked exceptionally well and after a couple hours I felt like a whole new man. Unfortunately it's one of those days I'll remember by looking at some of the trinkets and stickers I picked up more than by the photos taken.
I'm not a fan of tender ports, in general I'll skip them if at all possible, much prefer being able to walk back onto the ship whenever I want rather than waiting for a tender to be full. That said, Bar Harbor and Acadia National Park were absolutely worth the tender ride. It has been way too long since I spent time in national parks, or any outdoorsy stuff in general. I can fully say now that I remember what I love about it, going to plan on getting back into hiking more, at least the metro parks around here to start. Oddly, while this was one of the most enjoyable cruises I've ever taken, it's also making me reconsider cruises in favor of other vacations again. More on that in another post though. Bar Harbor itself was absolutely beautiful and I'd go back again just to explore the port area and the town around it. Unfortunately by the time my excursion got back from Acadia there wasn't any time left to do more than jump on the tender and head back to the ship. Driving through it to the port though it was that colorful small town with tons of independently owned shops, museums, and a lot of cultural attractions. Easily could have just wandered around for the day and been completely happy. Next time!
Little foggy on the way in
But it cleared up by the time we got to the port itself
Once we got to the port though it was right onto the bus to take us to Acadia. I'd booked a small tour, only 14 people, and it included the tour through Acadia and lunch at a great restaurant after. I'm not a fan of group tours, but this group was great. Very punctual, allowed us to make a couple of additional stops along the way and get a little hiking in since we weren't waiting for stragglers. Oh, and I wish I could remember the name of the place we stopped for lunch, they had the best blueberry pie I'd ever had.
An absolutely beautiful location and perfect timing for the fall foliage. Our guide mentioned that the leaves were turning very slowly this year due to the weather, peak season was lasting longer than usual so they were considering keeping the park open for a bit longer. The season was scheduled to end on the 22nd, but a few rangers were going to stay. I'm just glad to have gotten to see it while we did. It feels like with as rapidly as climate change is moving now, it's going to be unpredictable.
Up next was Saint John, with nothing booked and not much around the port of interest I just walked around the area for awhile before retiring up to Vibe on the ship to read in the hot tub for a few hours. Halifax on the other hand and an amazing waterfront area with shops, art installations, art galleries, museums, restaurants, a full day of things to explore just within a few mile walk of the pier. Ended up walking it twice, the first time with my camera and bag to take some photos and buy a few things to bring back home, and the second just to wander around without anything encumbering me and explore some of the things a bit more. Overall a fantastic port area and one that I'd go back to again, likely with an excursion to get further out.
All photos available at the Flickr Album and more will be added as I go through them.
Overall, this was one of the best cruises I've had in years. Part of it, a large part I think, was doing things very differently this time around. Rather than planning things much I just winged it, I changed up and ate more in the buffet than other places this time, I didn't drink nearly as much as usual, spent more time exploring since the ports were fresh and new, and I really loved the cooler weather after doing so much in the Caribbean. I'll get into it more in a later post on what I'm going to be planning on for 2024 and beyond, but this trip was exactly what I needed, to rejuvenate me, and it let me test my GFX as a travel camera instead of just a studio camera.
I also tested out using Day One as a journaling app. I've tried using physical notebooks and apps like Goodnotes to try keeping my notes and thoughts on a trip, but they've never caught on with me. Love the idea, but they just don't fit as well for what I'm looking for. There were a few apps like FindPenguins and PolarSteps that I looked into, too social media focused for me though, although I appreciate and may get more into them later on. Day One had the best balance of being able to make quick notes for things I wanted to remember in the moment, or make longer entries for a recap of a day or things I wanted to expand on that I'd been thinking about through the day, as well as record location, photos, weather, etc. Overall the best choice for me at the moment.
Enough for now, next up will likely be an exploration of the camera gear I'm taking to Antarctica or detail on travel plans for next year.